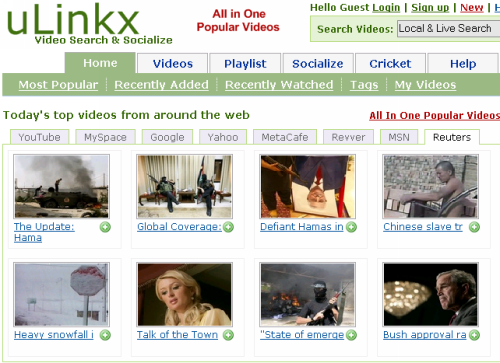 Video-ευρετήρι σε μια μεγάλη γκάμα από site που περιέχουν βίντεο. Επισκευτείτε το ulinkx και θα μπορέσετε να κάνετε άμεση εύρεση βίντεο από πολλά site που περιέχουν βίντεο όπως: youtube, myspace, yahoo, metacafe, revver, MSN. Μας γλυτώνει από ψάξιμο ... Και υπάρχει και addons για πιο ευκολία: You can install search plugin on your browser and directly search from the browser search box. More information about it at Answer.com.
Install on Firefox 2.0+ Click here
Install on Internet Explorer 7.0+ Click here. Make sure you are doing it from Intenet Explorer.
[
Page
]