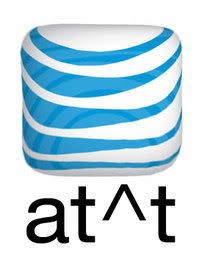 Τι τρελά μου πουλάς
ίνα κράζωσι,
500.000 χρήστες που αγόρασαν το iphone μέσα σε 48 ώρες
και βεβαίως δημιούργησαν τα απίστευτα προβληματα στην
AT&T
, που πραγματικά γονάτισε και δεν κατάφερε να πραγματοποιήσει όλες αυτές τις νέες συνδέσεις που συνόδευαν το Iphone. A βρε Jobs, είσαι πολύ ζημιάρης ρε αδερφέ!
"AT&T attributed the problems to overloaded servers as large number of customers tried to activate their phones over the weekend. After being hit with the initial onslaught, AT&T made technical adjustments to its activation system so that new users wouldn't face the same delays."
Να συμπληρώσω ότι όσοι σπάσουν το iphone τους "κατά λάθος" , υπάρχει οδηγία να τους το αντικαταστήσουν
ΔΩΡΕΑΝ
! [
Via
]