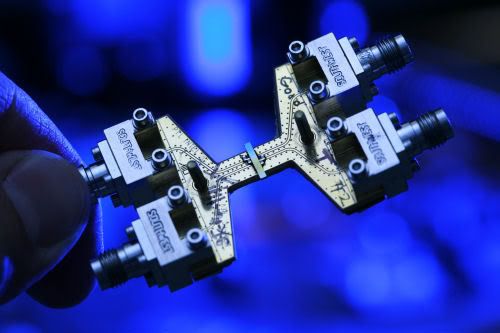 Intel Chip 40 Ghz
και πλεόν ξεφεύγουμε, μια και η Intel ανακοίνωσε ότι είναι σε πορεία κατασκευής chip που λειτουργεί με φωτόνια και σε απίστευτες συχνότητες!
a silicon-based optical modulator that enables throughput at 40 Gbps, which is 10 Gbps faster than a test chip produced just last January.
This phase shift process, according to Intel researcher Ansheng Liu, enables practically ordinary crystalline silicon to form the basis of a modulator that transmits at 30 GHz rates, and that modulates data at a rate of 40 Gbps.
[
Via
]