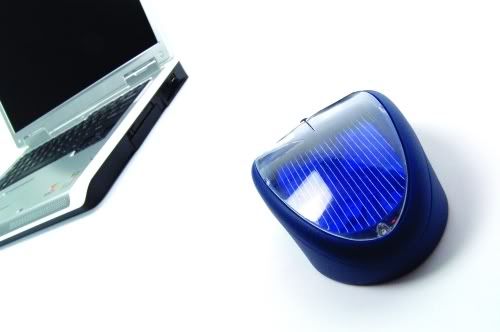 Ηλιακό ποντίκι
και μάλιστα ασύρματο, που μπορεί να βοηθήσει να μην καταναλώνουμε πολλές μπαταρίες. Αυτό που δεν ξέρω είναι αν πρέπει μα είσαι στον ήλιο ή απλά με το κανονικό φως μπορεί να εργαστεί, πάντως σαν ιδέα είναι πολύ καλή.
Minister Cramer of the Ministry for Housing, Spatial Planning and the Environment is taking part in a user trial of the

world's first exclusively photovoltaic-powered (PV) computer mouse

.
[
Pres Release
]