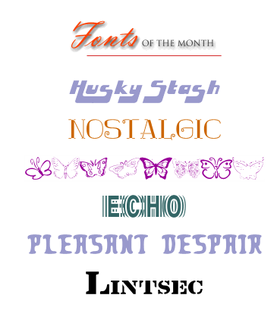 Nα μαστε λοιπόν για την τρίτη έκδοση των σελιδών που μου έκαναν ένα κλίκ:
Αrcade in Movies
- για να δείτε που εμφανίστηκαν παιχνίδια arcade μέσα σε ταινίες.
WordsMyth
- γλωσσικά εργαλεία, αναγραμματισμοί, Quiz builder, λεξικά και πάζλ.
Ellipsis
- Εθιστικότατο και online free game.
Boardreader
- search in forums.
Jamplay
- Online μαθήματα κιθάρας.
Language Benchmarking
- Δείτε πόσο γρήγορες είναι οι γλώσσες προγραμματισμού.
Earth photo Galleries
- Λάβα, βουνά, ποτάμια - όλα από ψηλά.
Aquarium of the pasific
- ο ειρηνικός ωκεανός και η χλωρίδα και η πανίδα του.
Omgili
- Τι λέει ο κοσμάκης ανά την υφήλιο για διάφορα θέματα - search engine.
Simply the best fonts
- fonts,fonts,fonts,foooonts.