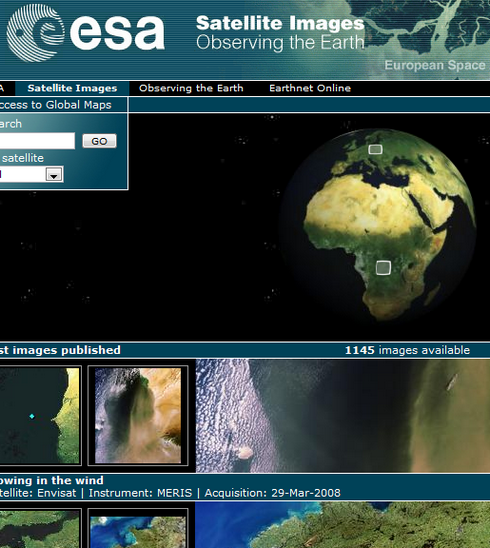 Μια ειδική περίπτωση, έπρεπε να είμαι σε οικογενειακή υποστήριξη και έτσι η sunday list έγινε monday list. Πάμε λοιπόν...
European Satelite Images
- Η ευρωπαϊκή διαστημική υπηρεσία δίνει καταπληκτικές φωτό από δορυφόρους.
When is Good
- Διαχείρηση ραντεβού online, έτσι ώστε να μπορείτε να τα δείτε απο παντού.
Semantic Web Blogs
- Μια και είχαμε μια κουβέντα με την eDiva, να υπάρχει και ένας κατάλογος με blogs που ααχολούνται με το semantic web.
GUI prototyping tools
-Θα το δουν όσοι καταλαβαίνουν.
GlobeTrip
- Φωτογραφίες, βίντεο και ταξιδιωτικές οδηγίες.
Digg Torrents
- Search engine για torrents, κάτι σαν google torrent.
Arts and Artists on the Web
- οταν ψάχνετε για τέχνες, ξεκινήστε απο εδώ. Το πολιτιστικό μας "touch".
Tumble books
- Ebook για παιδιά στα αγγλικά.
ASCii Codes
-Οταν προγραμμάτιζα, το χρειάζόμουν συνέχεια. Μια και μου θύμισε παλιά πράγματα, είναι κάτι σαν review. Unicodes tables και λοιπά.
35 free MAC apps
- 35 δωρεάν εφαρμογές για MAC και δεν ξέρω και πολλές τέτοιες.