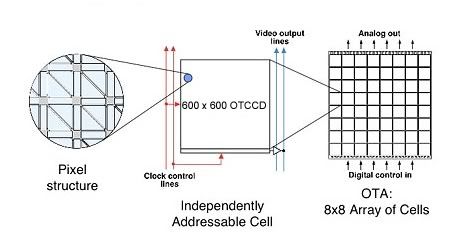 Δεν μιλάω βεβαίως για κάμερα αλλά για τον φακό που παρατηρεί τον ουρανό και καταγράφει τα ουράνια σώματα στο
Panoramic Survey Telescope & Rapid Response System
. Και για να ακριβολογώ, μιλάμε για 4 τέτοιους φακούς που βεβαίως είναι ότι καλύτερο για να παρατηρείς τόσο μακρυά! To πανεπιστήμιο της Χαβάης πρέπει να είναι περήφανο για ένα τέτοιο project. O βασικός του σκοπός είναι να παρατηρεί αρκετές φορές το μήνα όλο το ουράνιο στερέωμα για να βρει ουράνια σώματα που μπορει να πλησιάζουν τη γη, απειλητικά.
By combining relatively small mirrors with very large digital cameras we will be able to develop and deploy an economical observing system that will be able

to observe the entire available sky several times each month

.
[
Via
]