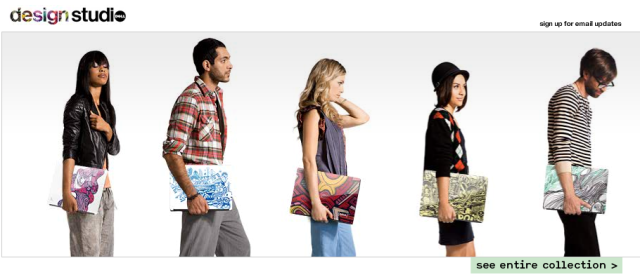 Το design το θεωρώ σοβαρό λόγο για να διαφοροποιήσει μια εταιρεία από το σωρό αλλά και επίσης σοβαρό κριτήριο για να επιλέξει κάποιος το τεχνολογικό αντικείμενο πόθου του. H Dell με το
Design Studio
για φορητούς υπολογιστές δίνει 100+ διαφορετικά σχέδια που αντέχουν στην φθορά και την χρήση.
Oil. Watercolor. Photography. Y

ou name it – you know fine art and quality technique

when you see it. Think about it like a tattoo for your co

mputer – it's an impression in people's minds! The vivid colors and pho

to-realism make the art come alive. Each image is

permanently infused into th

e laptop display's back,

making it extremely durable.

The look and feel engages – it becomes part of you

…Now that's self-expression with a technology twist.
[
Dell Design Studio
]