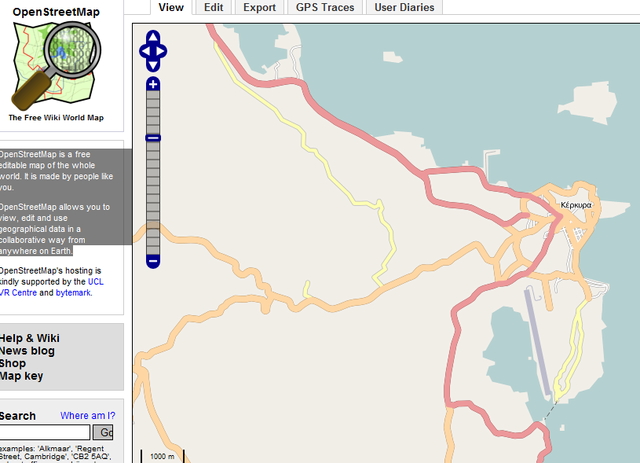 Ενα όμορφο Project σε στυλ Google Maps, πιο "open" που είναι πολύ πιο interactive αφού επιτρέπει την διόρθωση! Επιπλέον είναι δωρεάν. Μου αρέσει γιατί έχει να κάνει με την συνεργασία και είναι ελεύθερο. Περιέχει ακόμα και πληροφορίες από χρήστες για περιοχές, όντας ένα αρκετά δυναμικό project.
OpenStreetMap is a free editable map of the whole world. It is made by people like you.

OpenStreetMap allows you to view, edit and use geographical data in a collaborative way from anywhere on Earth.
[
OpenStreetMap
]