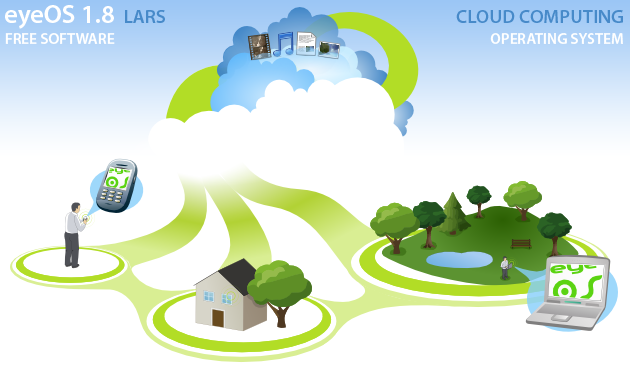 Τα λειτουργικά συστήματα είναι η καρδιά του υπολογιστή όσον αφορά το software. Πλεον με EyeOS ξεφεύγουν από τον υπολογιστή και μπαίνουν καθαρά στο διαδίκτυο με ότι καλό ή κακό συνεπάγεται αυτό: ευκολία στη χρήση, πρόσβαση από οποιον υπολογιστή καθίσετε, δωρεάν υλικό μια και δεν το πληρώνεις, εύκολη συνεργασία με άτομα που δεν βρίσκονται στον ίδιο φυσικό χώρο με σας. Από την άλλη τα αρχεία στο ιντερνετ είναι κάτι που θα σηκώνει ΠΑΝΤΑ κουβέντα όσον αφορά την ασφάλεια.
eyeOS

is the Cloud Computing Operating System. Work online -personally or collaboratively- with your files, office, calendar, contacts and much more. Your data is safe and always available --

eyeOS is Free Software

!
[
EYEOS
]