i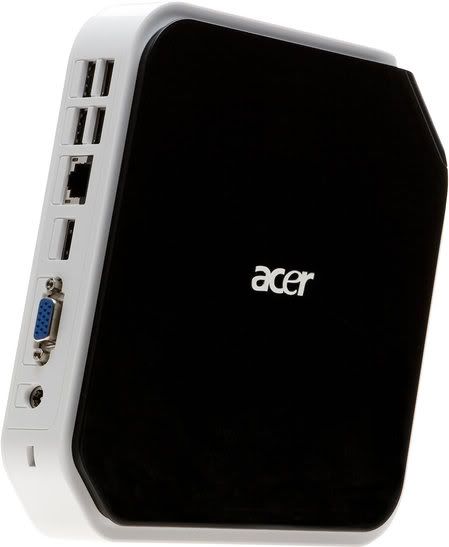 Η νέα γενιά υπολογιστών που θα ειναι παρα πολύ μικροί ΑΛΛΑ θα έχουν και αρκετά ικανοποιητικές αποδόσεις τουλάχιστον όσον αφορά τα γραφικά των υπολογστών, πλέον είναι εδω και το Acer Aspire REVO είναι το πρώτο PC, μιας μεγάλης σειράς υπολογιστών που θα ακολουθήσουν αν κρίνω από την επιτυχία των NETBOOK.
Τα ομομάζω για την ώρα
NET-PC
και αυτό που προσπαθώ να καταλάβω αν αυτή είναι μια φυσική εξέλιξη και διαδικασία που ακολουθείται στην πληροφορική κατά την οποία όλα υπόκεινται σε μια φυσική διαδικασία σμίκρυνης όσον αφορά το μέγεθος ή είναι απόρροια της οικονομικής δυσπραγίας του παγκόσμιου πλυθησμού και ίσως την ανάγκη για δημιουργία υπολογιστών που θα καλύπτουν συγκεκριμένες ανάγκες και μόνο αυτές!
The Acer AspireRevo features 6 USB ports, HDMI, Ethernet, eSATA, a four-in-one

card

reader

, and a VGA connection.
[
Via
]