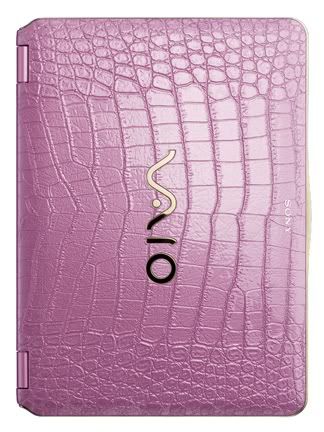 Οσον αφορά την μόδα, η Sony θεωρώ ότι έχει δώσει διαφορα όμορφα κομμάτια. Τα εικονιζόμενα "κροκό" σαφώς και ειναι η νέα C σειρά της Sony και η αναγλυφη κροκοδειλέ επιφάνεια είναι πιο χαρακτηριστική και από την ... Ακρόπολη!
The official model numbers are

VGN-CS92DS

,

VGN-CS92JS

, and

VGN-CS92XS

- should be available on April 18th only in Japan for 104,800Y ($1,024).
[
Via
]