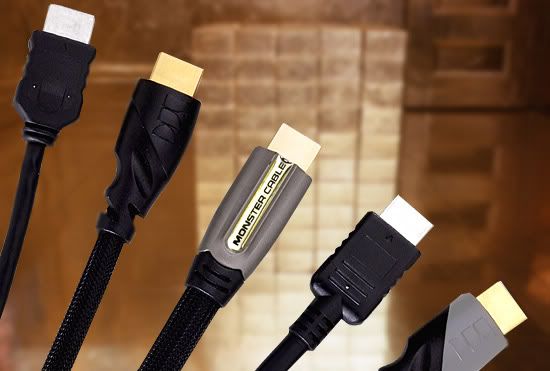 Μόλις ανακοινώθηκαν τα καινούργια χαρακτηριστικά του
HDMI 1.4
, του πρότυπου διασύνδεσης των
HDTV
[αλλά και άλλων συσκευών που ακολουθούν το ίδιο πρότυπο]
που πλέον στην νεα του έκδοση είναι σε θέση να μεταφέρει και δεδομένα δικτύου μέσω ethernet κάνοντας την διάδραση πλέον πιο εφικτή αν και το περίεργο στην ιστορία είναι ότι πλέον θα υπάρχουν 5
διαφορετικοί τύποι καλωδίου
για το ίδιο πρότυπο!!! Οι αναλύσεις που υποστηρίζονται πλέον ξεφεύγουν λογικής: [
4,096 x 2,160
].
Τα κυριότερα νέα χαρακτηριστικά:
• HDMI Ethernet Channel • Audio Return Channel • 3D Over HDMI • 4K x 2K Resolution Support • Expanded Support For Color Spaces • Micro HDMI Connector • Automotive Connection System
There will be five different types of cables used with this new HDMI 1.4 spec. The "

Standard

" HDMI cable will handle regular broadcast-quality TV at 1080i/60 (or 720p/60), "

High Speed

" supports video rez beyond 1080p, along with Deep Color and 3D formats, and then there's the two corresponding cables that also support Ethernet. The fifth one is an a

utomotive HDMI cable

that's more durable, built for the demands of using the technology in your car.
[
via
]