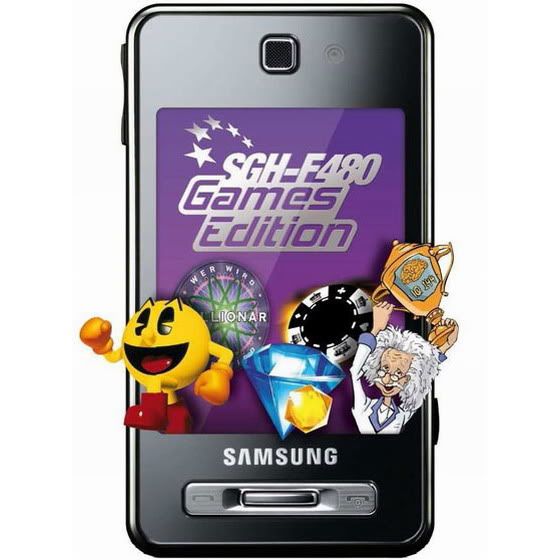 Τα κινητά, που λέτε, πλέον έχουν πάψει ειδικά μετά την έλευση του apple iphone να ειναι κινητά. Τι να πει κάποιος όταν το προσωνύμιο ενός κινητού πλέον περιλαμβάνει την έκφραση
Games edition
? Μιλάμε πλέον για μινιατούρα τσέπης που παίζεις παιχνίδια και που και που θα παίρνεις και κάνα τηλέφωνο!!!
Now the F480 comes in a Games Edition, which has

five

full games pre-installed, including "Pacman", "Who wants to be a millionaire 2009″ and "Millenium Poker."
QVGA touchscreen display, 5MP autofocus camera, Bluetooth and HSDPA connectivity.
[
Via
]