H ετήσια γιορτή της
Apple
στο
World Wide Developers Conference
αρχίζει σε 3 ώρες στο San Fransisco και ότι μαθαίνουμε ακόμα και από τόσο μακρυά θα το ανεβάσουμε. Οι φήμες οργιάζουν για το νέο iphone [
iphone 4G
] μέχρι και το
Apple itablet
αλλά και την επιστροφή του
Steve Jobs
στα πεπραγμένα. Stay Tuned. Ηδη οι ουρές όσων είναι να το παρακολουθήσουν είναι μεγάλες.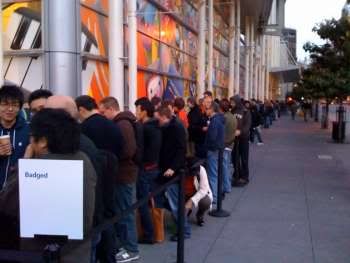 Ενδιαφέρουσα η σημειολογία στο πανώ της WWDC09. Φαίνεται καινούργιο σήμα για το Quicktime. WTF? 64bit? Μαλλον για το Snow Leopard. Πάντως οι άνθρωποι πρέπει να είναι παράδειγμα για παρουσιάσεις και events. Ξέρουν να δημιουργούν σασπένς.
Το
Apple Store
είναι κλειστό και μάλλον περιέχει ήδη τα πράγματα που θα παρουσιαστούν σε λιγότερο από μια ώρα.
Το
Multithreading
θα είναι μια από τις αναφορές στην παρουσίαση, έχει εμφανιστεί και ειδικό σηματακι για πρωτη φορά. "Threading has left the station.
Grand Central Dispatch
" Μερικά γεγονότα πριν ξεκινησει η παρουσίαση: οι γυναίκες είναι είδος πολυτελείας, μονο άντρες εκει μέσα - wifi υπάρχει αλλά για πόσο ακόμα? - πρώτα αφήνουν τους εκπροσωπους του τύπου - μουσική παίζει τους
Phoenix
. Και τους
Radiohead
, μάλλον το να δίνεις δωρεάν αλμπουμ στο Internet σου δίνει καλό credit. H παρουσίαση ξεκινά!
9:57AM

"Good morning ladies and gentlemen -- welcome to

WWDC 2009

-- please silence all cellphones and PAGING DEVICES."
Ο
Phil Schiller
ειναι στη σκηνη και παρουσιάζει.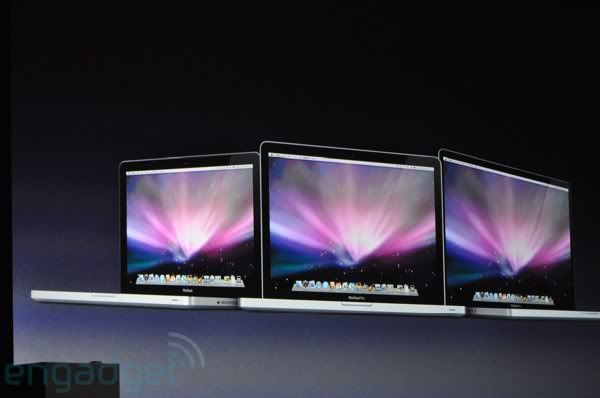 New 15-inch Macbook Pro
- Νέο φορητό λοιπον για αρχή, -Up to 7 hours of battery life. 2 hours longer than before. 40% longer. -"It's the nicest display we've ever had in a notebook." -500GB hard drive. Or 256GB SSD. -μεχρι 3.06 GHz Dual Core 6MB Level 2 Cache. -Up to 8GB of memory. -Τιμη $1699 for the introductory 15-inch MacBook Pro.
To Nεo 13" MacBook now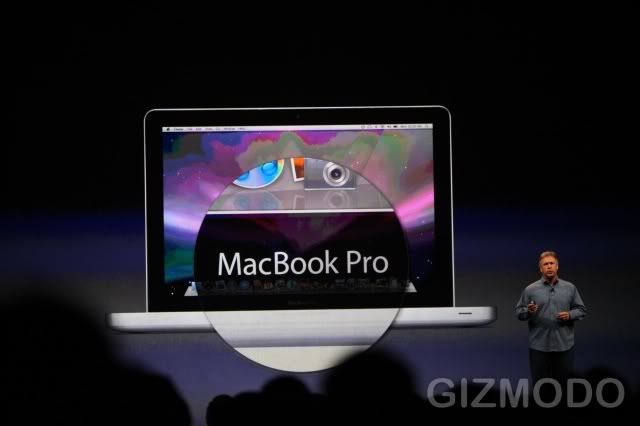 becomes a MBP, NOT a MacBook, with unibody, SD Card, 8GB of memory, up to 500GB or 256GB SSD drive with backlet keyboard and FW800. Και τιμ
ή
$1199.
OS X Snow Leopard.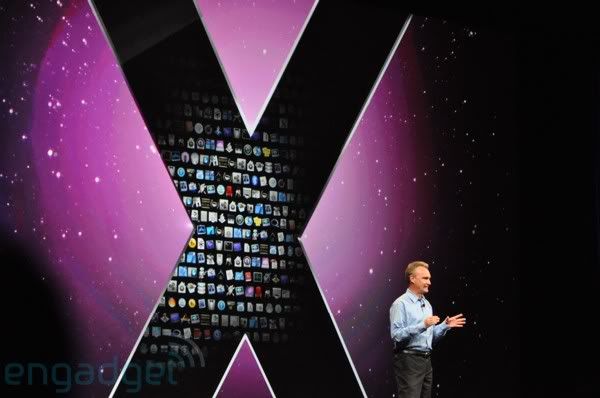 Οι καινούργιες αλλαγές: -refining more than 90% of Leopard in Snow Leopard. -They're adding a 3D rendering for the Dock. -Ιnstallation. "We've made it…up to 45% faster." -Saving space over last OS - 6GB Less!!!! -adding handwriting recognition for the trackpad. -Chinese Character input on touchpad -Snow Leopard runs all major OSX apps running in 64-bit. -Multi-threaded programming. -When you run in 64-bit, the memory limit is... 16 billion GB -
New exchange support. Works with Mail, iCal, and Address Book! -
Supports locations and rooms for meeting booking. Very useful for business dudes -Exchange contacts and calendars are integrated with your personal data, but kept separate. You can also drag a contact out of Address Book and directly into a calendar to create an event.
"Let's talk multi-core CPUs. The challenge is how to take advantage of them. The answer is threads. So we have a solution for this.

Grand Central Dispatch

. It's built-in support for multi-core all across Leopard."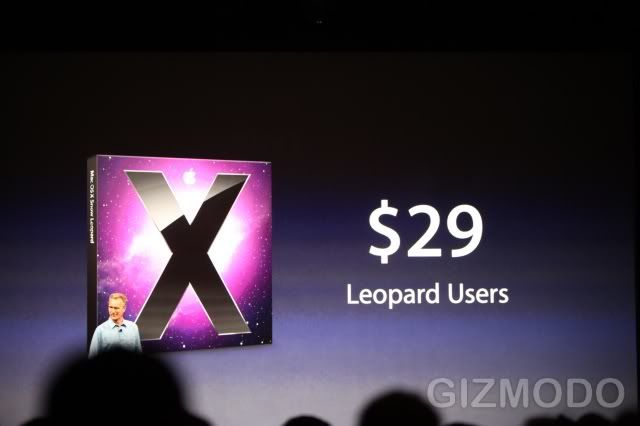 τιμή ..... 29$
για ηδη χρήστες του Leopard!
Safari 4.0
-Safari 4.0 has features like top sites, and has been in beta for a couple of months. He's announcing that TODAY, they're shipping Safari 4 for Leopard, Tiger and Windows -Safari 4 is faster, claimed to be 7.8x faster than IE8, passes 100/100 of the Acid 3 test -faster Javascript performance: 64-bit JavaScript performance up by 50%.
-Global search of browser history includes pages and text within pages.
Quicktime

: All new. Quicktime X. Has color correction, HTTP streaming [
We're using a new technology called HTTP streaming, it works with any server.
] . It's faster and has a new foundation. L
ooks a lot like iTunes' fullscreen view for movies, and the controls go away after a few seconds. You can play movies and scroll through PDFs directly from the icon. Quicktime is gorgeous, frameless, and has iMovie like thumbs
ΝΕΟ IPHONE 3GS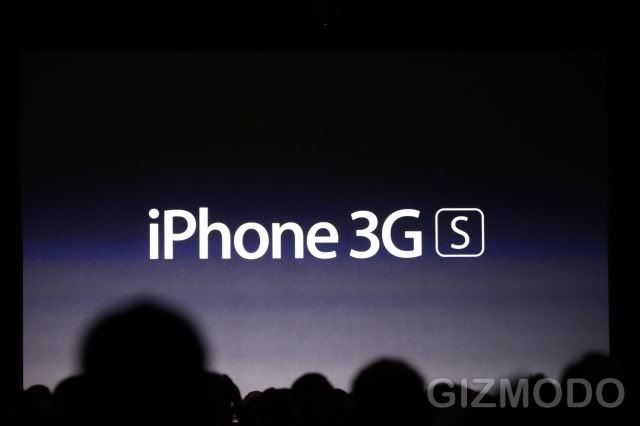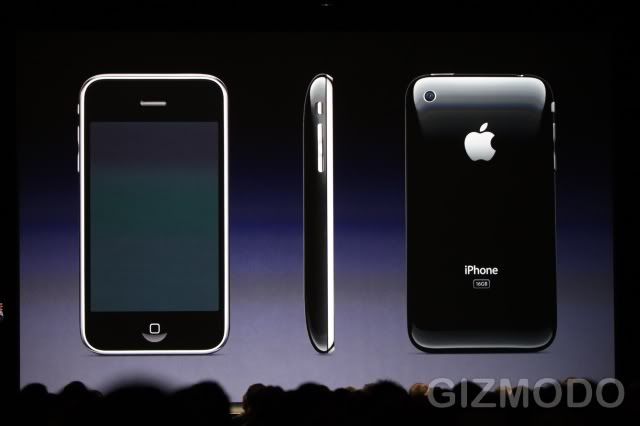 Και πλεόν μπαίνουμε στο ζουμι: To καινούργιο
Apple Iphone 3GS
:
The S stands for SPEED. Because "this is the most powerful, fastest iPhone ever made."
-3 megapixel autofocus camera -The 3GS now supports OpenGL|ES. It also supports 7.2 Mbps HSDPA. -The phone's back is still glossy, apparently. -30FPS VGA with auto focus, auto white balance and auto exposure. -Autofocus brings in Auto Macro as well, as close as 10cm away. -We see that same SunSpider JavaScript graph from earlier. iPhone 2.0 126 seconds. 3G 43 seconds. 3GS 15 seconds. -Low light sensitivity is also improved.
-
Voice Contro
l. -You can ask your iPhone "what's playing now" and get a response!!!!!!!!!!!! -There's also a built-in digital compass -Hardware Encryption. It offers an instantaneous data wipe. And this encryption is included in iTunes, too. -
New accessibility controls for those with disabilities. -Νέα βελτιωμένα χαρακτηριστικά στη μπαταρία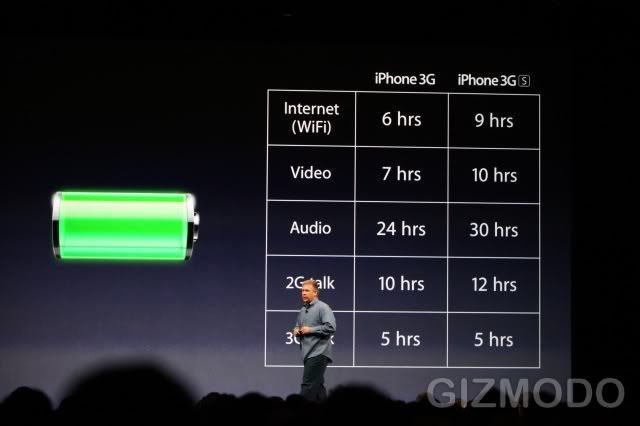 - Τιμές στην AT&T με συμβόλαιο προφανώς
$199 is 16GB version, $299 is 32GB version.
- The iPhone 3G stays on the market for $99.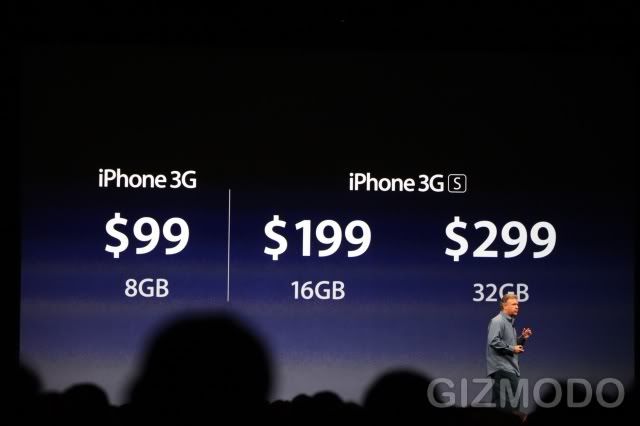 IPhone OS 3,0
-Major update to the iPhone operating system. It brings with it more than 100 new features. -
Cut/copy/paste. Works across all apps
-You'll now be able to rent and purchase movies right from your phone." -Spotlight. You can search anything on your phone, including apps. -
MMS now available.
NOT available on AT&T! But IS available on 29 other carriers! [καλα εδω εχασε τρελα πρόσωπο η AT&T]
-
Landscape mode in all Apple apps.
-JavaScript is now almost 3 times faster. -HTTP streaming audio & video, auto-fill, HTML 5 support -Autofill allows you to optionally remember usernames and passwords. -Language support: Their operating system is "localized into every language they support." They're adding Hebrew, Arabic, Thai,
Greek
and Korean. They support more than 30 languages in iPhone 3.0. -"
Only" to Mobile Me customers.
Only. But it'll show you on a map where your phone is. Also useful for your family/friends to track you down. -You can also send it a remote wipe command (previously not available to everybody) and will erase all your data and keep your private data private. -Google maps can go into any app.
-
Peer-to-peer game connectivity
. -You can play music from your iTunes collection (on the phone) in the app!! πλεον παίζεις παιχνιδάκια και ακους τη μουσική που θες!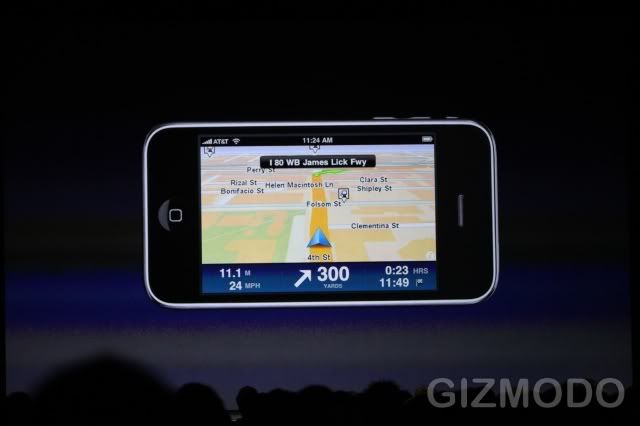 -Tom Tom turn-by-turn directions coming to iPhone. This is the first navigational turn-by-turn on the app store. They're bringing both applications and accessory integration to the iPhone.
Has a voice that tells you when to turn.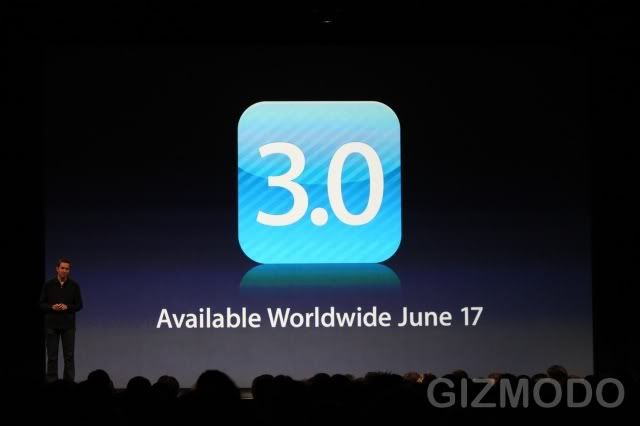 iPhone OS 3.0
will be free for all iPhone customers. Available worldwide June 17th.
[
Apple WWDC 2009
][
Source1
][
Source2
][
Source3
][
Source4
]