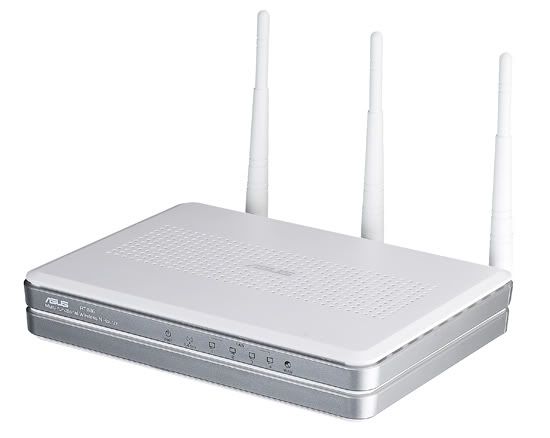 [Speed - Simplicity - Security]
To τρίπτυχο [ταχύτητα, απλότητα, ασφάλεια] που αποτελεί την βάση κάθε καλού router προσπάθησε να βελτιώσει η
ASUS
στο καινούργιο της router
ASUS RT-N16
. Πλέον, το νέο router μπορεί να φτάσει τα 300mbps στη μετάδοση δεδομένων, να αφήνει να το χrησιμοποιούμε όλη μέρα για να κατεβάζουμε, να έχει ειδικό και έυκολο setup για να μην χρειάζονται σεμινάρια πριν μπορέσεις να στήσεις ένα απλό δίκτυο και σου επιτρέπει με απλές κινήσεις να οριοθετήσεις τον τρόπο που θέλεις να προστατεύσεις το δίκτυο σου.
Speed: With a maximum wireless speed throughput of 300Mbps and 8 times faster operation, the ASUS RT-N16's data transfer performance is outstanding. It also enables 24/7 downloads to wireless clients even when PCs are turned off.

Simplicity: The ASUS RT-N16 is equipped with an innovative EZ UI which lets administrators easily setup and manage their network environments. Home and business users can seamlessly allocate bandwidth to suit their specific needs, share multimedia content and setup printer or scanner functions.

Security: With support for WPS (Wi-Fi Protected Setup), the ASUS RT-N16 lets users set up secure Wi-Fi Networks within minutes and lock down the network to prevent potential intrusion by unauthorized outsiders.
[
Asus Press
]