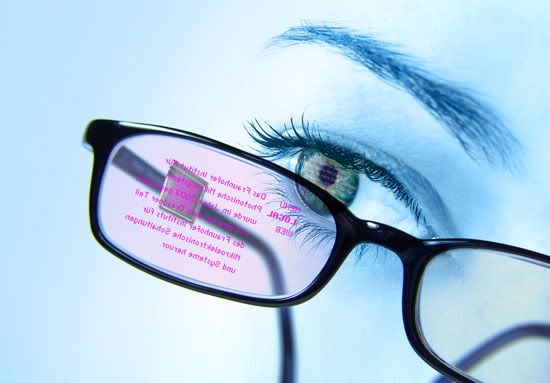 Είναι εδώ πλέον η επιστημονική φαντασία και μην πάτε παρα πέρα. Γερμανοί επιστήμονες βρήκαν τρόπο να χωρέσουν σε ένα ζευγάρι γυαλιά : έναν αισθητήρα CMOS και έναν μικροσκοπικό OLED projector και είναι σε θέση να παρακολουθούν την πορεία της κόρης του ματιού και να προβάλουν μια εικόνα που να μοιάζει ότι αιωρείται σε απόσταση 3 ποδιών!
Scientists at the

Fraunhofer Institute

managed to pack a CMOS sensor and a tiny OLED projector into a single 19 x 17-millimeter chip that can be mounted on an eyeglass frame. The projector displays images directly onto the wearer's retina, creating the illusion of a high-contrast image floating about a three feet away.
Οι ταινίες επιστημονικής φαντασίας δεν είναι και τόσο μπροστά τελικά!! [
Via
]