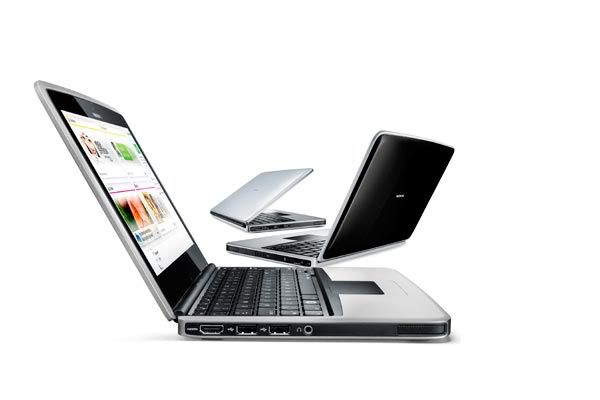 Μια και ολοένα και περισσότερο οι εταιρείες μπερδεύονται η μία στα πόδια της άλλης, οπότε το να βγάλει μια εταιρεία που βγάζει καλά κινητά αλλά και tablet, ένα netbook, ίσως είναι μια φυσιολογική εξέλιξη. Anyway, her we are:
Nokia Netbook
με όνομα
Nokia Booklet 3G
.
Nokia will be releasing more details on the Nokia Booklet 3G Netbook on the 2nd of September at Nokia World. The Nokia Booklet 3G also brings a number of other rich Ovi experiences to life, whether its access and playback of millions of tracks through the Nokia Music Store, or using Ovi Suite to sync seamlessly from your Nokia smartphone, to your mini-laptop, to the cloud.
Specs:
Intel Atom processor
10 inch LCD display
A-GPS, which will come with the Ovi Maps software,
HDMI port for HD video out
front facing camera for video calling
SD card reader

12 hour battery

!!!!!!
3G/HSPA connectivity
WiFi
Weights only 1,25 kilos.
[
Via
]