Η Samsung προχώρησε σε ανανεώση του στόλου της όσον αφορά τις φωτογραφικές μηχανές ανακοινώνοντας 3 νέες μηχανές με αρκετά πρωτοποριακά στοιχεία. Πάμε λοιπόν: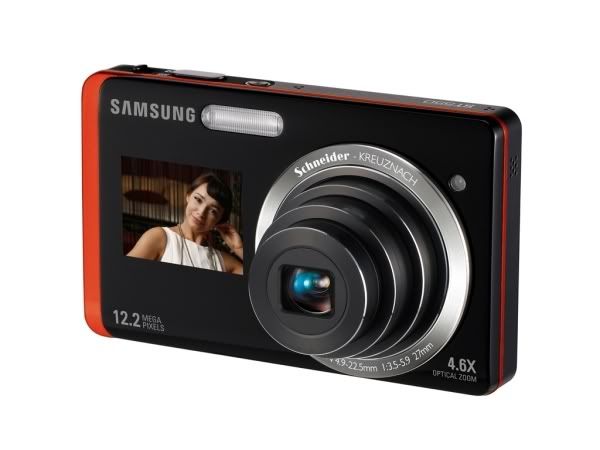 To βασικό της στοιχείο είναι οι 2 lcd οθόνες που έχει, μια μπρος μια πίσω, που θεωρώ πολύ βολικές γιατι έχω παρατηρήσει πολλά ζευγαράκια στις διακοπές να θέλουν να βγουν αγκαλίτσα - κράτάνε την μηχανή μακρυά και προσπαθουν να βγουν μια αξιοπρεπη πόζα παρεούλα. Εμ τώρα θα βλέπουν το τραβάνε.
Οτι πρέπει δηλαδή για αυτο-πορτρέτα
!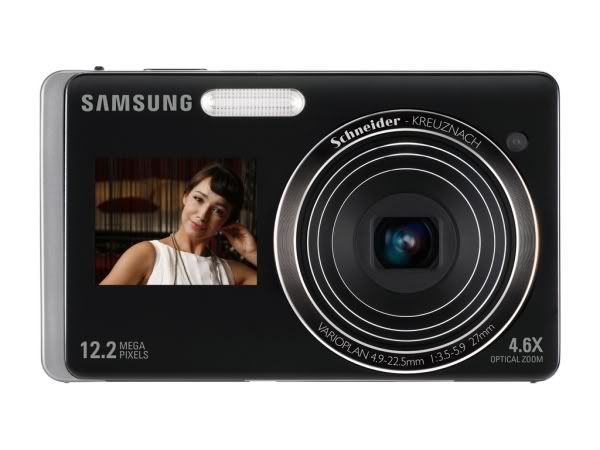 Samsung ST500
Εδώ τα πράγματα γίνονται πιο σοβαρά καθώς εκτός από την μπροστινή lcd οθόνη έχουμε και την όπισθεν με φοβερά χαρακτηριστικά : 3.5-inch wide, 1,152K resolution touch-screen LCD που σημαίνει πολύ όμορφη lcd οθόνη αφής για να διευκολύνει τη ζωή μας. Εναν επίσης πολύ ωραίο ευρυγωνιο φακό: 12.2 mega-pixel CCD and 27mm wide-angle Schneider KREIZNACH lens with 4.6x optical zoom.
Οι δύο πρώτες αυτές κάμερες έχουν ένα πολύ όμορφο νέο χαρακτηριστικό, το

Smart Gesture User Interface

(UI) with a built-in Gravity sensor. Απλά κάνεις ένα ελαφρύ χτύπημα στην μπροστινή οθονίτσα και οι μηχανές μπαίνουν σε φάση ετοιμότητας για φωτογράφηση με self portrait mode with smile detection.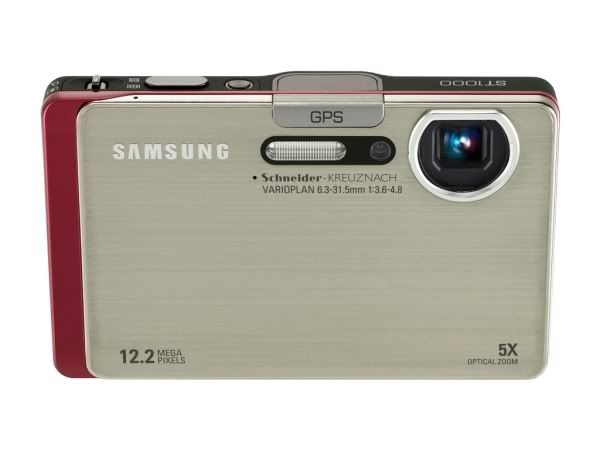 Samsung ST1000
Η τελευταία αλλά όχι παραπονεμένη κάμερα έχει πλήρη social media στοιχεία, είναι μια μηχανή για ταξίδια και ανθρώπους εθισμένους στο facebook. Περιλαμβάνει:
geo-tagging technology,
Bluetooth 2.0,
DLNA compatibility [wirelessly connect to another DLNA compatible device, such as an HDTV]
Wi-Fi connectivity options,
GPS capabilities keep track of where users travel,
geographical location data embedded directly into each corresponding EXIF file
[
Via
]