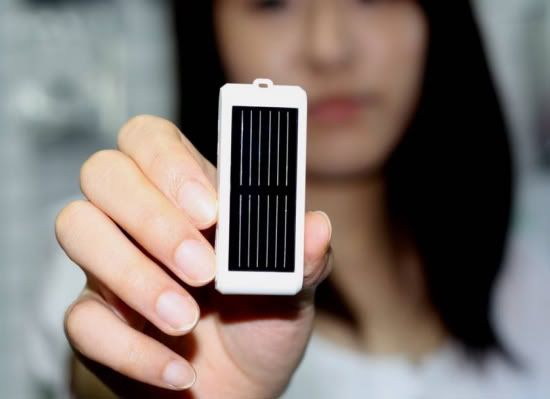 Είναι μικρό, είναι απίστευτα βολικό, είναι από αυτά τα πράγματα που λες πως ζουσα χωρίς αυτό: usb flash drive με πολυ μικρό όγκο και ικανές χωρητικότητες ΑΛΛΑ και ηλιακό πάνελ να μαζευει ενέργεια και να είναι σε θέση να φορτίσει κινητά, mp3 player, φωτογραφικές μηχανές! Μιλάμε αν κάνει τα μισά από όσα λέει, ειδικά με την ηλιοφάνεια της ελλάδας, να έχεις έναν φορτιστή στην τσέπη είναι
ΜΑΓΕΙΑ
.
Despite its small footprint, the Sun Drive can supply most portable devices with up

35 hours of power

, and can charge your

cell phone with up to 100 minutes of talk time

. The unit comes in black or white and packs varying memory capacities of 2,4,8, and 16 gigabytes.
[
Zyrus Homepage
]][
Via
]