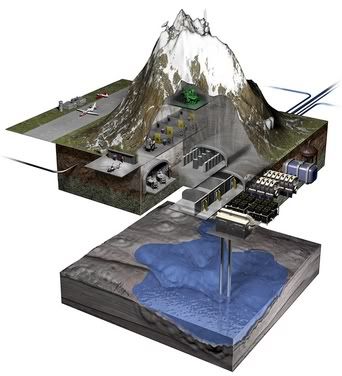 Μια νέα γενιά τραπεζών κάνει την εμφάνιση της στο παραδόπιστο στερέωμα, που σκοπό έχει να διαφυλάξει μέσα σε ένα απόλυτα ασφαλές και χωμένο υπόγεια μέσα σε βουνό περιβάλλον, δείγμα από το DNA σας, ώστε να υπάρχει κομμάτι από την αυτού μεγαλειώτητά σας και στον αιώνα των αιώνων, αμήν. Η που πάνε να μας εξαφανίσουν ή που στην τελική το ότι είμαι πάρα πολύ σημαντικός, θα το καταλάβει η ανθρωπότητα σε 800.000 χρόνια οπότε ας την διευκολυνω λιγάκι.
Swiss DNA Bank is a online personal repository with servers located in a super secure facility buried in a mountain in Switzerland. Swiss DNA Bank can store your DNA and your digital stuff forever.
Πρέπει να μάθω διευθύνσεις... στην Ελβετία. Φράνκυ .........................
[
Via
]