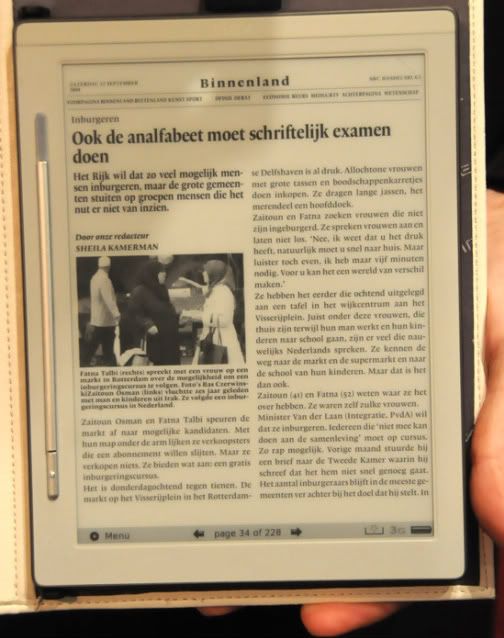 Τα ebook όσο περνάει ο καιρός γίνονται καλύτερα και η αγορά ωριμάζει σιγά σιγά. Το Irex έχει μέγεθος 8.1 ίντσες, το χρώμα του μου θυμίζει πάαααρα πολύ βιβλίο, κάτι θετικό για αντικείμενο τεχνολογίας, βασιζεται στην e-ink τεχνολογία, η οθόνη του ειναι touchscreen αν και χρειάζεται το ειδικό pen. Υποστηρίζει 3G σύνδεση για να μπορεί να κατεβάζει κάποιος από το ιντερνετ.
the IREX offers 3G connectivity (via Verizon) to download content. Unlike Kindle, and like every other current and future e-reader, the IREX is an open device using a

standard e-book format called EPUB

, embraced by all publishers.
[
Via
]