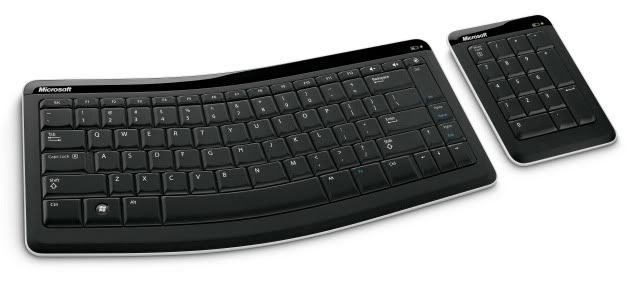 Ενα όμορφο πληκτρολόγιο έβγαλε η
Microsoft
με
bluetooth
σύνδεση και αποσπώμενο αριθμητικό πληκτρολόγιο που ξέρω ότι οι λογιστές το λατρεύουν. Πρόκειται επίσης για το πιο λεπτό πληκτρολόγιο που έχει βγάλει ποτέ η Μικρομεγάλη.
Accompanying the

Bluetooth Mobile Keyboard 6000

is a stand-alone Bluetooth Number Pad that can be used with the keyboard or by itself to help increase productivity.
[
Press
]