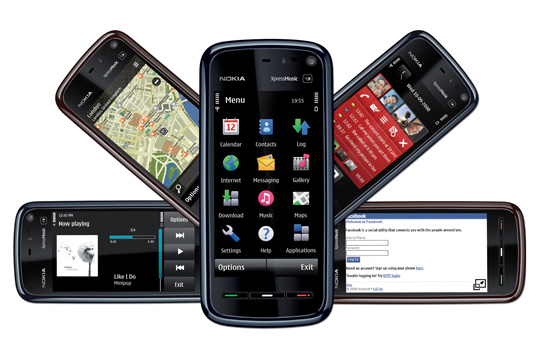 Η
Nokia
σε κοινή προσπάθεια με την
Adobe
, ανακοίνωσαν 35 διαφορετικά προγράμματα για κινητά που είναι βασισμένα στην πλατφόρμα του Adobe flash.
Adobe's worldwide developer conference, Nokia and Adobe today announced more than 35 funded multi-screen applications as part of the joint Open Screen Project Fund.
Αναμεσά στα άλλα υπάρχουν:
MyFestival Guide

, Little Big Ideas - The MyFestival Guide is an interactive moving map and guide to the 2nd largest music festival in Europe, the Roskilde Festival.

Video

: http://www.youtube.com/watch?v=wQZNsbUlJj0
UvLayer

, Unkown Vector - UvLayer lets users curate their digital media through an immersive multi-screen interface
TckTckTck Campaign

, Monterosa - The Tck Tck Tck Campaign hopes to engage and inspire millions of people around the world to join a growing movement against global warming.
[
Press
]