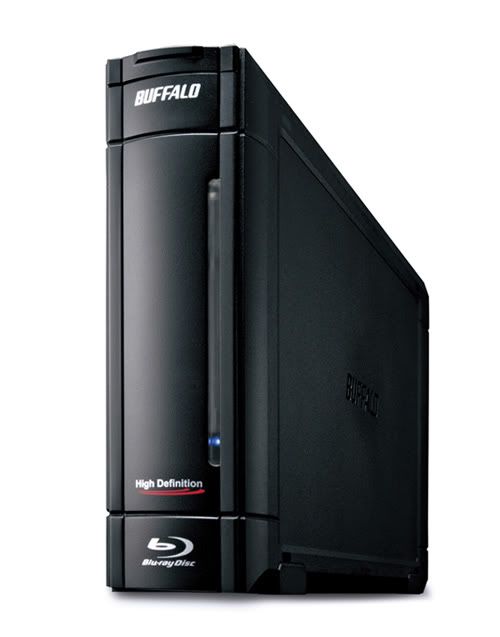 Το καινούργιο Bluray Burner drive της Buffalo βάζει την κατηγορία των μπλέ δίσκων σε ένα νέο κεφάλαιο καθώς πια οι επιδόσεις αυξάνουν 50% από την αμέσως προηγούμενη γενιά και βέβαια αυτό οφείλεται εν πολλοίς και στο USB 3.0 πρότυπο που ακολουθεί. H διαμεταγωγή του νέου usb πρότυπου είναι πολλαπλάσια απο την προηγούμενη γενιά. Ενοείται ότι χρειάζεται μητρική πλακέτα που να υποστηρίζει usb 3.0.
At full speed,

a near-full 25GB Blu-ray disc can write in 11 minutes

, the company says. The drive can record low-cost Blu-ray LTH (Low-to-High) discs at 6X and rewritable BD-RE discs at 2X. DVDs write at 16X for single-layer discs and 8X for dual-layer.
[
Via
]