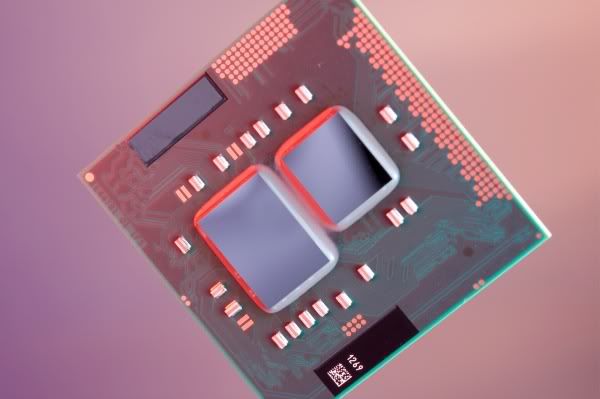 Με την αυγή του νέου έτους θα έχουμε και νέους επεξεργαστές για να βασανίζουμε με τα τεχνολογικά καμώματά μας. Οι Intel Core i3 [2 Core] και Mobile Core i5 [4 core] θα είναι εδώ και μας φέρνουν: ενσωματωμένη κάρτα γραφικών ["
Intel HD Graphics"
] που θα είναι switchable δλδ θα μπορείς να επιλέξεις την ενσωματωμένη κάρτα γραφικών για πιο οικονομία ή την εξωτερική στο motherboard για μεγαλύτερες ταχύτητες. Επίσης η mobile i5 έκδοση θα έχει την δυνατότητα να δίνει ρεύμα σε έναν από τους πυρήνες αν χρειαστεί για να δώσει μεγαλύτερη ταχύτητα σε προγράμματα που δεν μπορούν να αξιοποιήσουν πολλούς πυρήνες μαζί.
The new GPU is supposedly good enough for "high-end" HTPC use, but manufacturers can add switchable discrete GPUs, so don't fret too much. Both Arrandale chips have Intel's latest

hyperthreading tech

, and the mobile i5 also has the Turbo Boost core-overclocking feature found in the desktop i5 and i7,

which redirects power to a single core to boost performance when needed.
[
Via
]