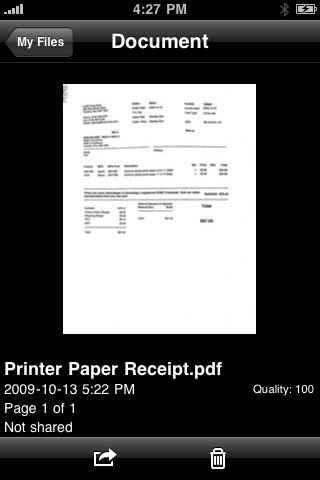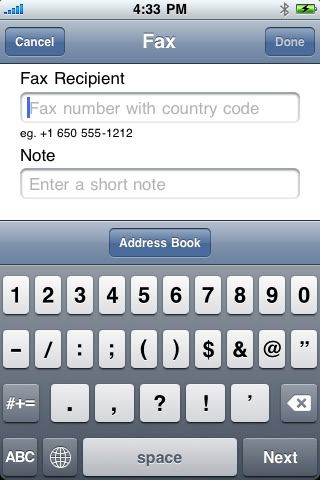 Acrobat.com mobile by scanR allows you access your acrobat.com account from anywhere to view, share, and fax your Acrobat.com documents.
Εν αναμονής του μεγάλου event στις 27 Ιανουαρίου από την apple, ελπίζω για το νέο tablet, έχουμε την υποστήριξη πια του
acrobat
από την εταιρεία
scanR
[αυτό το διαλυμένο το adobe flash πότε θα βγει για το apple? είναι γελοίο πια!] στην mobile έκδοσή του, από το iphone. To θέμα σε αυτή την ιστορία πια είναι ότι μπορείς να σκανάρεις μια σελίδα με την φωτογραφική μηχανή του iphone και το έγγραφο που παράγεται και πηγαίνει μέσα στο acrobat , μπορεί να αποσταλλεί σαν fax!.
You can use the iPhone 3Gs camera to scan physical documents right into your Acrobat.com account! The application comes with the ability to scan up to 5 pages and fax 2 pages for free; then it will prompt you to purchase additional scan and fax pages through in-app Purchase. This is the perfect complement to your Acrobat.com account to let you work from anywhere, at anytime!
[
Via
]