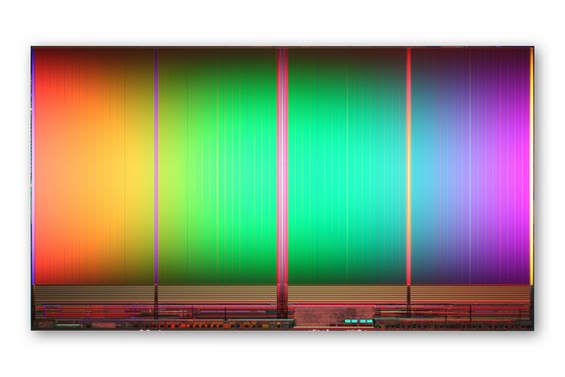 Η
intel
και η
Micron
ανακοίνωσαν σήμερα μια νέα κατηγορία στις μνήμες, μιλάμε πλέον για μεγέθη της τάξης των 25 νανομέτρων NAND flash. Εννοούμε πρακτικά τις μνήμες με το μικρότερο μέγεθος , πράγμα που σημαίνει πιο μεγάλες δυνατότητες αποθήκευσης σε μικρότερο χώρο. Επομένως θα περιμένουμε μικρά τεχνολογικά θαύματα σε απίστευτα μικρό όγκο με την ικανότητα να αποθηκεύουν μεγάλο όγκο δεδομένων σε συσκευασίες που παλιότερα απλά δεν ήταν δυνατό.
Σκεφτόμουν ένα smartphone με δίσκο SSD 1 TB και μέγεθος σπιρτόκουτου! Slourp!
Intel and Micron Technology announced today that a new era in storage, smartphones, and media players has begun with the introduction of 25-nanometer NAND technology.
[
Via
]