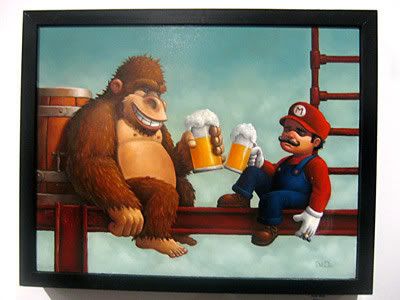 Μια ακόμα κυριακή, οι βόλτες μου στο διαδίκτυο για να σας κρατάω παρέα κάνοντας αυτό που μου αρέσει πολύ: να βλέπω νέα πράγματα στο ιντερνετ.
Λένε ότι ο καλύτερος τρόπος να μάθεις κάτι είναι να το διδάξεις.
Το να σας δείχνω πράγματα σημαίνει ότι και εγω μαθαίνω από όλα αυτά. Ελπίζω να τα ευχαριστιέστε όσο και εγώ. Καλό υπόλοιπο κυριακής. -Α ρε ελλάδα τι σου έχω σήμερα!!!!
the best games to play drunk
- θέλεις να παίξεις μεθυσμένος, αλλά τι??? xaxaxaxaxaxaxaxa
-
Geek Homes
- κάντε το σπίτι σας να δείχνει πιο "tech" -
Free Ebooks
- όποιος μου ξαναπεί για εκπαίδευση και δυσκολίες θα τον πάρω στα σουτ. Μπορείς να διαβάσεις ότι θες online. Αντε στρωθείτε ρε!
List of commercial video games released as freeware
- αντε να παίξετε κάτι γιατί να κάνετε τίποτα άλλο χωρίς χρήματα, σας βλέπω για ψυχιατρείο. Τα καλά παιχνίδια που κάποια στιγμή οι εταιρείες τα άφησαν δωρεάν. -
Mini Fonts
- αν ψάχνετε για πραγματικά μικρές γραμματοσειρές. -
Designer Search Engines
- ότι χρειάζεται ένας designer, να βρει, για την δουλειά του. Search everything dudes.