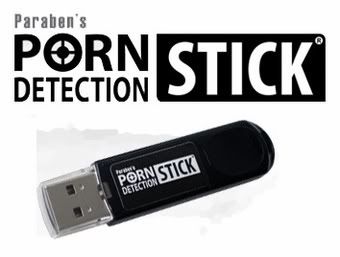 Βασικά αν θέλετε να δείτε αν ο γιός, ο άντρας ή η γκόμενα σας είναι στο ίντερνετ και του-της τρέχουν τα σάλια με πορνογραφικό υλικό, είναι πολύ εύκολο πια με ένα usb stick με ειδικό πρόγραμμα που ανιχνεύει όλα τα άταχτα έγγραφα "καλλιτεχνικού περιεχομένου" να τα βρίσκετε και να τα αφαιρείτε. No more Julia dudes! :-(
The Porn Detection Stick, by Paraben

, is a $100 thumb drive stuffed with Windows-compatible image detection software. Give it an hour and a half, and the device can scan 70,000 images—even deleted ones—with algorithms that analyze "facial features, flesh tone colors, image back grounds, body part shapes, and more."
[Via]