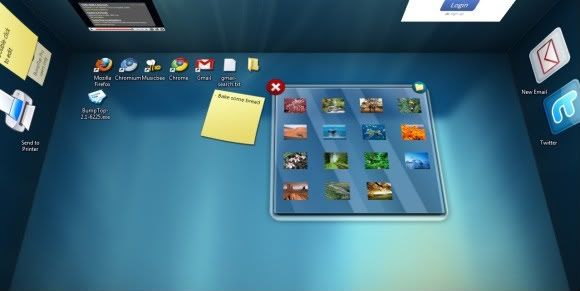 Η google εξαγόρασε ένα τρισδιάστατο περιβάλλον με το όνομα Bumptop, που είχα γράψει και
παλιότερα
γι' αυτό και βεβαίως κάθε εξαγορά της google μας βάζει σε σκέψεις για το που θα βρεί τόπο στην μεγάλη οικογένεια της "G".
BumpTop is a fresh, innovative 3D desktop user interface that lets you stay organized and share your files and photos from your desktop naturally and easily. BumpTop has the look and feel of a real desktop, so it's natural and intuitive.
You can still
download
BumpTop for Windows and Mac until the end of the week.
[
Via
]