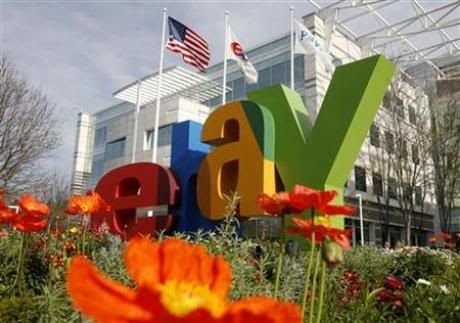 Μιά από τις μεγαλύτερες αγωγές που έχω ακούσει είναι αυτή που κατατέθηκε εναντίον της E-bay, της γνωστής εταιρείας online δημοπρασιών, με το σκεπτικό ότι έχει καταχραστεί πατέντες, έξι συγκεκριμένα, οι οποίες βασικά σχετίζονται με συστηματα πληρωμων όπως το Paypal. Το πόσο που διεκδικεί η εταιρεία XPRT Ventures LLC είναι κάπου κοντά στ 3,8 δις δολάρια ΜΟΝΟ. Βεβαίως αν το κερδίσει μιλάμε για ένα τεράστιο πλήγμα για την Ebay.



XPRT said that when eBay on April 30, 2003 filed a patent application titled "Method and System to Automate Payment for a Commerce Transaction," it failed to tell the U.S. Patent and Trademark Office it knew of XPRT's own patent applications.


By filing for a similar patent, eBay "admitted the patentability of the inventors' claims," the complaint said.