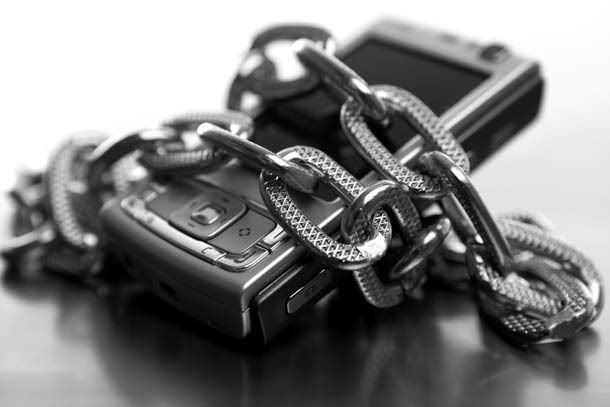 Το άρθρο του
ArsTechnica
είναι πεντακάθαρο στο τι διαπραγματεύεται: εταιρείες που έχουν κατασκευάσει προγράμματα για κινητά,
μπορούν να χρησιμοποιήσουν δεδομένα από το GPS
που υπάρχει σχεδόν σε όλα τα smartphones πλέον. Το θέμα είναι πολύ σημαντικό καθώς οι συσκευές υψηλής τεχνολογίας είναι πλέον κομμάτι της καθημερινότητας μας και είναι ακόμα πιο σημαντικό να ξέρουμε ποιός μπορεί και με ποιον τρόπο να αποκτήσει τα στοιχεία για το που κινούμαστε, που πηγαίνουμε και πόσο μείναμε σε έναν χώρο, με ή χωρίς την θέλησή μας. Σκεφτόμουν ότι
ένα firewall για κινητά
θα ήταν πολύ ενδιαφέρον καθώς θα έδινε την δυνατότητα να ελέγχουμε
ποιο πρόγραμμα στέλνει τι και κυρίως ΠΟΥ
. Το δεδομένο είναι ότι όσο μοιάζουν τα κινητά με υπολογιστές τόσο πιο πολύ θα μεταφέρονται οι ασθένειες των υπολογιστών στα κινητά και το επόμενο πεδίο σφαγής για τις σουίτες αντιβιοτικών θα είναι οι mobile εκδόσεις.
The results of a study conducted by researchers from Duke University, Penn State University, and Intel Labs have revealed that a significant number of popular Android applications transmit private user data to advertising networks without explicitly asking or informing the user. The researchers developed a piece of software called TaintDroid that uses dynamic taint analysis to detect and report when applications are sending potentially sensitive information to remote servers.
[
Photo Via
]